Buy Credits



Purchase Credits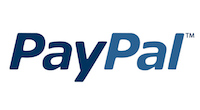 Purchase Credits

Please visit , our authorized sales agent.
PLEASE READ THE FOLLOWING WEBSITE POLICIES
Amounts are in US dollars.
This is a one time charge and you will NOT be rebilled for any memberships or fees.
Credits do not expire and can be used in any combination of time lengths with different performers.
When you run out of credits you may come back and purchase more.
Your credit card statement will be billed discretely with no reference to this website.
Your credit card information is not stored on our servers. The processing company protects your information.
We can not refund partial payments back to your credit card.
It is your responsibility to end a private show in the first couple of minutes if you are not satisfied with the show.
Never agree to interact with the performers outside of the website.
Never send money directly to the performers.
TIPS are not intended to be used for bargaining and can NOT be refunded.
Scat and water sports are not condoned by the website. No refunds will be given for activities related to such.
No refunds given for being disconnected in chat. You only pay for the show you viewed before being disconnected.
Our policies may change over time and it is your responsibility to be aware of them and any changes made.